Welcome To Our New Patient Center!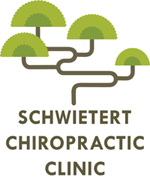 Welcome to our New Patient Center, and thank you for taking time to learn about who we are and how we can help.
This area of the website is designed specifically for helping you ease your way through the new patient process so we can help you discover wellness.
We'd love to meet you and see how we can help. To schedule a complimentary consultation or appointment, give us a call or email us. Let's get you back to doing the things you love…
Click to Access Our Patient Portal
---
Your Questions Answered…
"What's my problem? Can you fix it? How long will it take? How much will it cost? If you need to send me to another specialist, will you recommend that person to me?"
Have questions similar to these? We'd love to answer them for you, and we will! When you visit us, we'll make sure to take the time to address and questions or concerns you may have.
Understanding Your Health
As your Chiropractors in Rapid City, we'll make sure that you understand what your problems are and how we are going to help you recover.
We encompass your entire health needs so we can your care in a way that will produce the best results for you.
So, check us out here, get to know us, then, contact us to make an appointment so we can get to know you.
Call our office to schedule an appointment so we can get started!
---
Schwietert Chiropractic Clinic | (605) 342-0748
Helping families in the Rapid City,
Sturgis and Spearfish communities through chiropractic care.